31 August 2007
Content and Very Innocent Rabbit
30 August 2007
Saarbrücken Views #1
Today my father and I strolled trough town (with my camera) and drank coffe in my favorite café. Here are some of the pictures I took: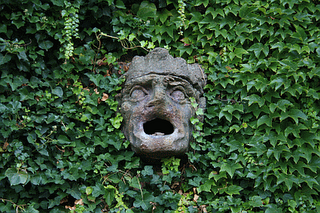 This gargoyle is often home for pigeons who like to nest in it mouth. (My father said that I am not supposed to write the he looks like the gargoyle in the mornings. In my opinion my father looks a lot more energetic and has a lot more teeth...)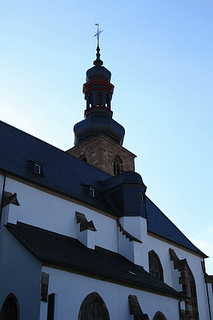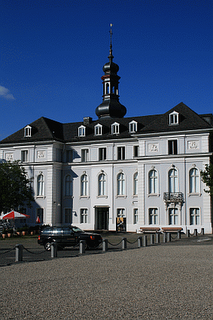 The castles church (on the left) got a new tower tip which I like a lot, since it makes the church more church like and less castle like.
On the right you can see the church tip behind the museum of natural history. It looks a little as if it belongs to the building. ;-)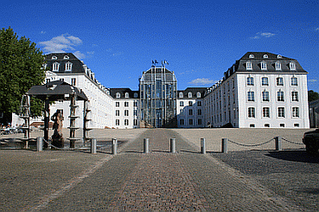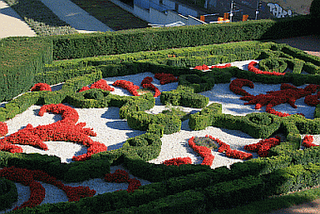 Here you can see the castle and part of the castle garden.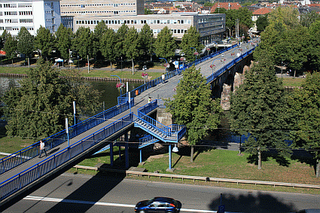 This is a view from the castle over the Saar river. The interesting thing to see is that the bridge was chopped of and extended over the motorway whith a very horrible change of style. I also don't get the motorway. It is right next to the river and flooded every spring...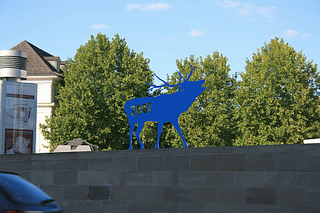 These blue deer are loose all over Saarbrücken. I have seen several. They seem to have been accepted of the people here.

29 August 2007
Things I Missed #1
28 August 2007
The Wrath of the Rabbit
27 August 2007
morning traffic passengers
26 August 2007
forest creatures
25 August 2007
greeted by old friends
24 August 2007
No more food - ever!
Things do not always only happen to me!
23 August 2007
good feeling - gone
22 August 2007
carrot bead
21 August 2007
The Familiar, the Adorable & the Ugly
19 August 2007
morning narcotics
Battling a Sticky Floor
Bulette
18 August 2007
zucchini bread à la Terese
17 August 2007
Algorithm March
16 August 2007
Defeated by the wrestling stuffed animal
15 August 2007
from Enchanter to Babarian
a bright side of living alone :-)
14 August 2007
morning phone call
13 August 2007
Adventures in the Land of Nullermand
dark times are comming...
11 August 2007
Chore Wars
09 August 2007
write
first book request from bookmooch
One of those days...
06 August 2007
træææææt
05 August 2007
puha
04 August 2007
arg arg arg!
test
Subscribe to Posts [Atom]